Cut to length, produced to specification
With a department dedicated to straightening, we can produce to specification and deliver just-in-time for your production needs. Our diameter capabilities range from 00 awg (0.365") to 30 awg (.010") for most alloys and lead times start from 3 business days for wire available in stock.
Have material on hand needing straightened? We also offer toll processing to convert customer supplied material into discrete lengths. For more information, please contact us at sales@resistancewire.com.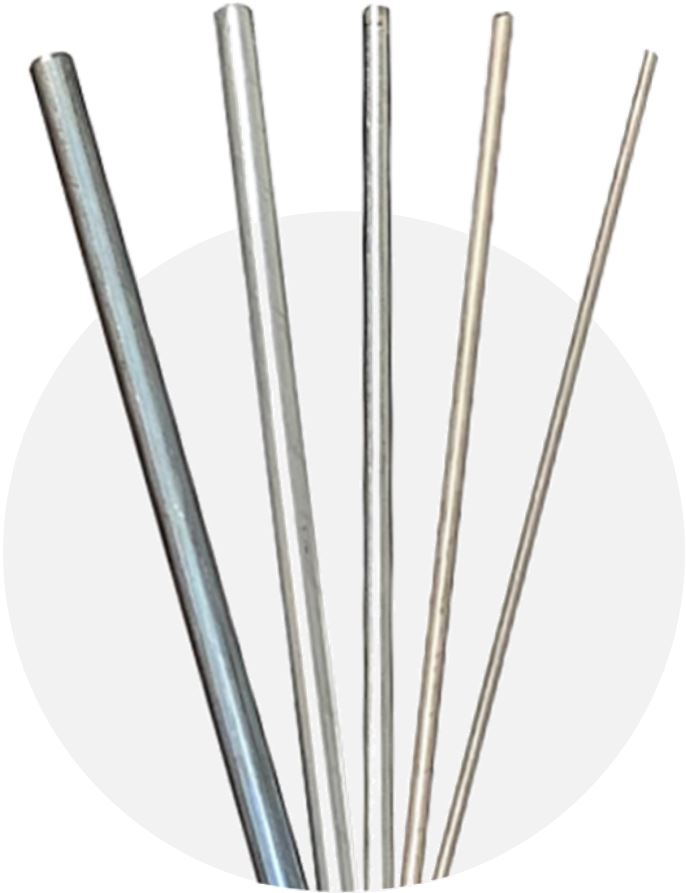 Material Types:
Mechanical spring wire (Monel®, Music Wire, Inconel®)
Galvanized steel
Applications:
Heating element terminal rods
Cold pins
Welding
Jewelry
Safety lockwire
Annealed tie wires
Support frames